Hampi tour guide | Hampi Travel guide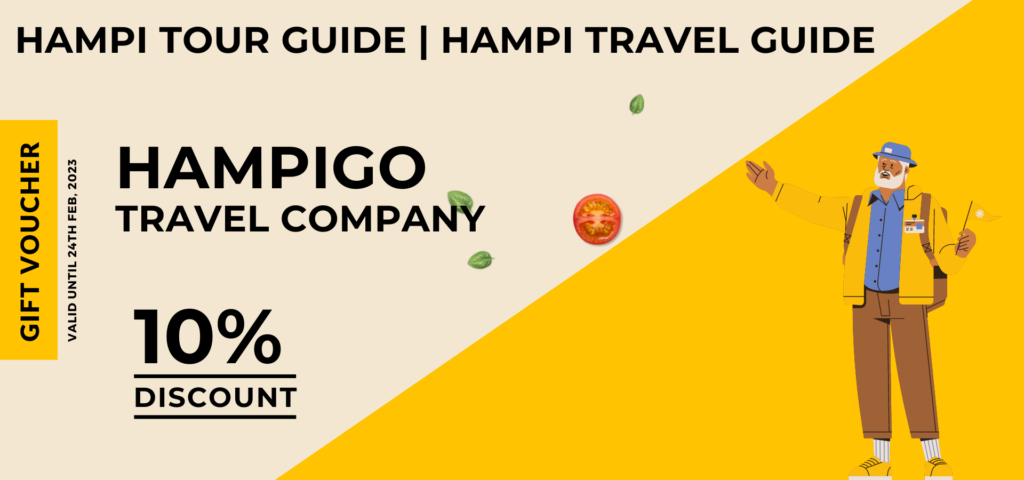 HAMPI TOUR GUIDE | HAMPI TRAVEL GUIDE 
Hampi tour guide | Hampi Travel guide| Hampi was the capital of South Indian Vijayanagara Empire from the fourteenth to seventeenth centuries.
As a UNESCO World Heritage site, Hampi attracts many visitors, many from other countries. For first-time visitors, it is highly recommended to hire a guide to help understand the magic and grandeur of Hampi by explaining its history and associated legends.
Before the fall of Vijayanagara Empire, diamonds were sold on the streets. The main street selling diamonds and other precious stones was surprisingly called Pan Supaari Street. A visitor can still see the exact location of Pan Supaari Street in Hampi, which has been marked with a board by Archaeological Survey of India (ASI).
Hampi is well worth at least one visit. The area is simply stunning and you will be in awe of the millions of boulders surrounding the area, many of which are scaled by climbers from all over the world. Within this landscape lies a little oasis with lush palm, banana, and mango trees and rice paddies nestled near the river.
Hampi is a great place to spend a few days wandering around and discovering the rich, vibrant history while also having a bit of 'your' time.
Hampi hosts the 'Hampi Utsav' (literally 'Hampi Festival') every year during first week of November. It is a visual delight as all the monuments/ruins are lighted in the night and it is a cultural extravaganza of dance and music. Hampi tour guide | Hampi Travel guide Visit Our Site www.hampigo.com
Hampi tour guide | Hampi Travel guide